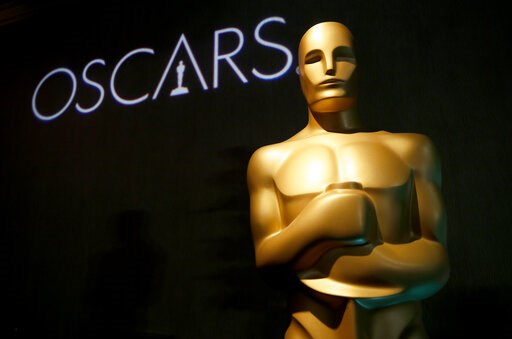 (Photo by Danny Moloshok/Invision/AP, File). FILE - In this Feb. 4, 2019 file photo, an Oscar statue appears at the 91st Academy Awards Nominees Luncheon in Beverly Hills, Calif. A spokesperson for the Academy of Motion Picture Arts and Sciences said M...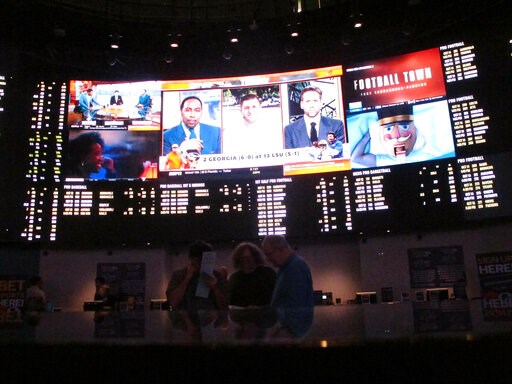 (AP Photo/Wayne Parry, File). FILE - In this Oct. 12, 2018, file photo, people sit inside a sports betting lounge at the Ocean Resort Casino in Atlantic City N.J. Now, for the first time in the United States, you can legally bet on one of pop culture'...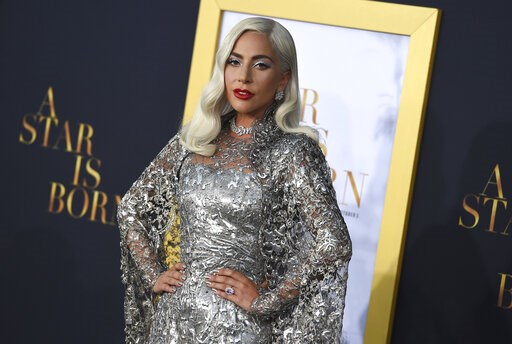 (Photo by Jordan Strauss/Invision/AP, File). FILE - In this Sept. 24, 2018 file photo, Lady Gaga arrives at the Los Angeles premiere of "A Star Is Born," at the Shrine Auditorium, in Los Angeles. The star was nominated for an Oscar for her performance ...