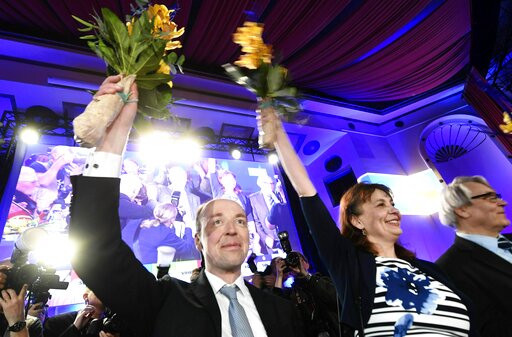 (Vesa Moilanen/Lehtikuva via AP). Chairman of The Finns Party Jussi Halla-aho, left, Party Secretary Riikka Slunga-Poutsalo and Campaign manager Ossi Sandvik, right, attend The Finns Party parliamentary election party in Helsinki, Finland on Sunday, Ap...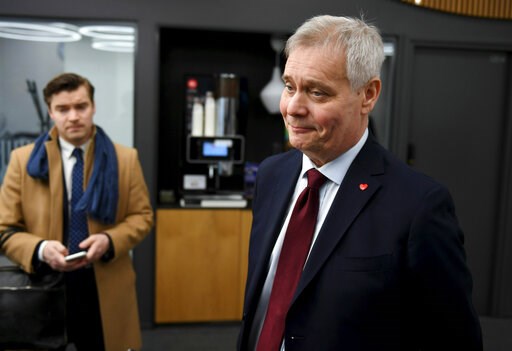 (Antti Aimo-Koivisto/Lehtikuva via AP). Social Democratic leader Party Antti Rinne speaks to the media at the Finnish Broadcasting Company Yle studios in Helsinki, Finland Monday morning, April 15, 2019. Results from Finland's parliamentary election i...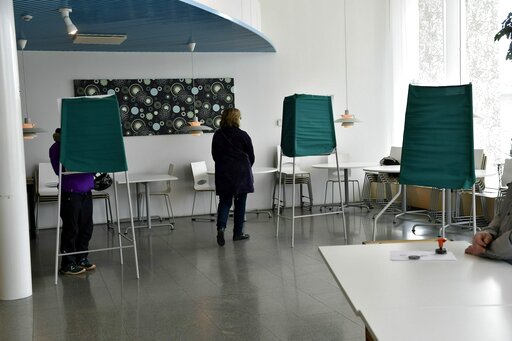 (Emmi Korhonen/Lehtikuva via AP). Citizens cast their votes during Finnish parliamentary elections, at the town hall in Manstala, Finland on Sunday, 14th April, 2019. Finns went to the polls in parliamentary elections on Sunday.