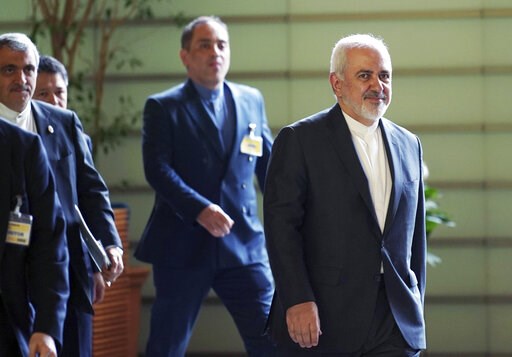 (AP Photo/Eugene Hoshiko, Pool). Iranian Foreign Minister Mohammad Javad Zarif, right, walks to meet Japanese Prime Minister Shinzo Abe at Abe's official residence in Tokyo Thursday, May 16, 2019. Iran's foreign minister has said his country is committ...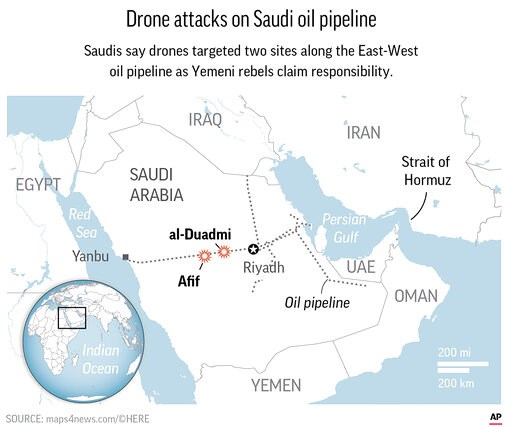 Saudi Arabia said drones attacked one of its pipeline.;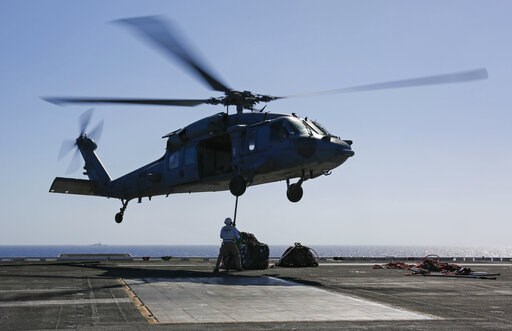 (Mass Communication Specialist 3rd Class Amber Smalley, U.S. Navy via AP). In this Friday, May 10, 2019 photo released by the U.S. Navy, logistics specialists attach cargo to an MH-60S Sea Hawk helicopter on the flight deck of the Nimitz-class aircraft...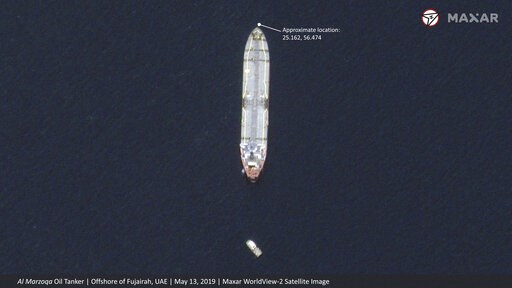 (Satellite image ©2019 Maxar Technologies via AP). This satellite image provided by Maxar Technologies shows the Saudi-flagged oil tanker Al Marzoqa off the coast of Fujairah, United Arab Emirates, Monday, May 13, 2019. As many as four oil tankers anch...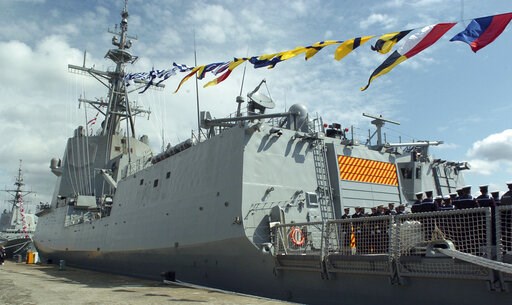 (Ministerio de Defensa de Espana, via AP). In this photo taken in March 2006 and made available by the Ministerio de Defensa de Espana, sailors stand on board the Mendez Nunez Spanish frigate, in Ferrol, Spain. Spain has temporarily pulled out the frig...