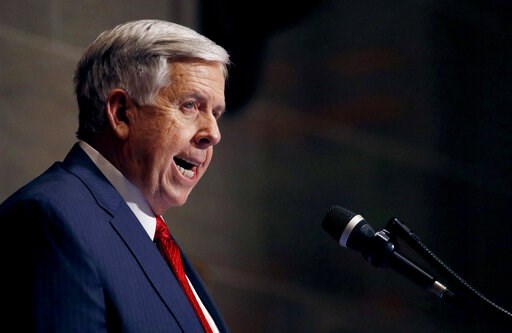 (AP Photo/Charlie Riedel, File). FILE - In this Jan. 16, 2019, file photo, Missouri Gov. Mike Parson delivers his State of the State address in Jefferson City, Mo. Parson on Wednesday, May 15, called on state senators to take action on a bill to ban ab...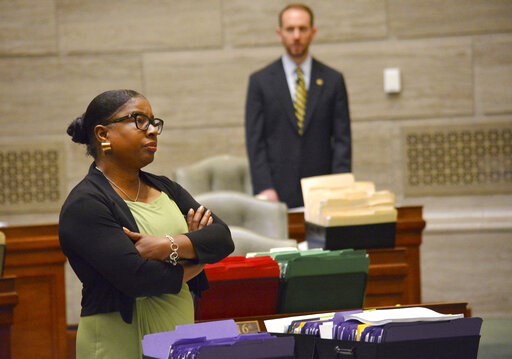 (Sally Ince/The Jefferson City News-Tribune via AP). During debate in the Missouri Senate in Jefferson City Wednesday, May 15, 2019, Freshman senator, Karla May, D-St. Louis, listens to opposing arguments regarding Missouri's proposed new abortion law....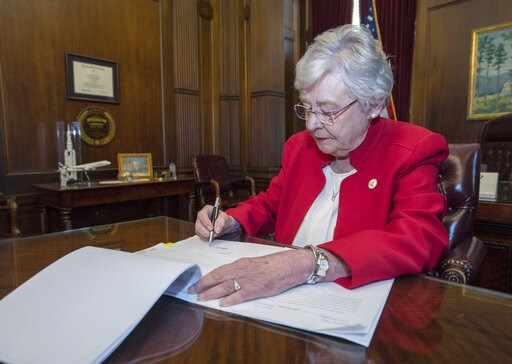 (Hal Yeager/Alabama Governor's Office via AP). This photograph released by the state shows Alabama Gov. Kay Ivey signing a bill that virtually outlaws abortion in the state on Wednesday, May 15, 2019, in Montgomery, Ala. Republicans who support the mea...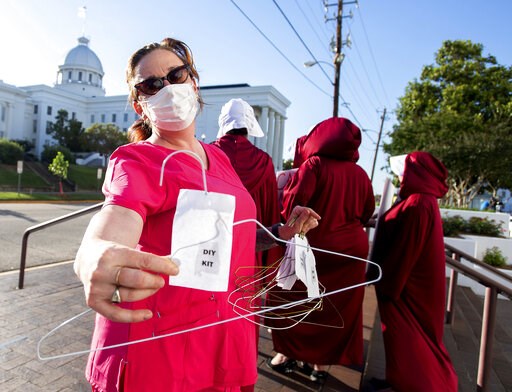 (Mickey Welsh/The Montgomery Advertiser via AP). Laura Stiller hands out coat hangers as she talks about illegal abortions during a rally against a ban on nearly all abortions outside of the Alabama State House in Montgomery, Ala., on Tuesday, May 14, ...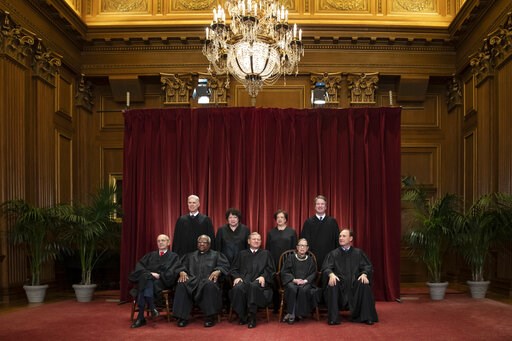 (AP Photo/J. Scott Applewhite, File). FILE - In this Nov. 30, 2018, file photo, the justices of the U.S. Supreme Court gather for a formal group portrait to include a new Associate Justice, top row, far right, at the Supreme Court Building in Washingto...