This is technically the ninth in the film series that began with Rocky (1976). It's the first not to feature its Oscar-nominated star, Sylvester Stallone. It's also the first not to feature the franchise's signature city of Philadelphia. This film, directed by Michael B. Jordan, in his directorial debut, is supplanted entirely to Los Angeles, replacing the more working-class milieu with the more glamorous environs of La La Land. Thankfully, the screenplay by Keenan Coogler (Space Jam: A New Legacy) and Zach Baylin (King Richard) addresses that working-class versus wealthy tension with some dexterity.
However, Jordan doesn't make Los Angeles as distinctive a place as John G. Avildsen, the original director of Rocky, did Philadelphia. Avildsen made you feel more of the people and places in the City of Brotherly Love, more than Jordan does with the so-called City of Angels. Arguably, some of that work was done in the previous films, particularly Creed II (2018), but there's a new element here that is virtually ignored. That element is the area of Los Angeles, known as Crenshaw.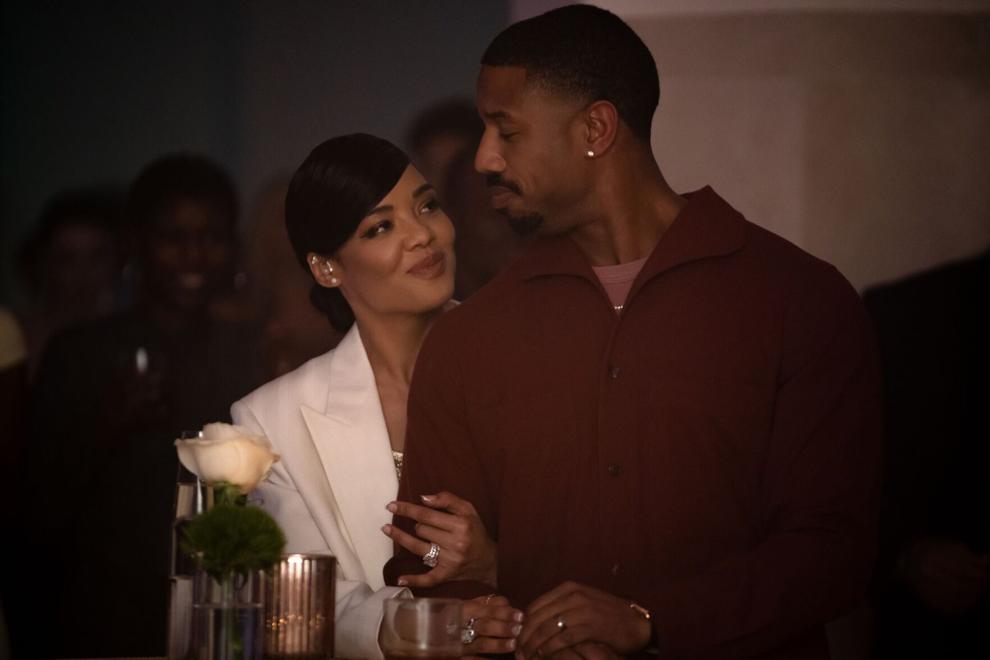 Of course, Crenshaw is named dropped numerous times. Crenshaw is a predominantly Black neighborhood, but Jordan neglects to depict it visually in any way that's memorable. It's not even much of a state-of-mind. Crenshaw ultimately becomes inconsequential to the plot and narrative of this story, except that it's revealed to be part of the titular character's origins, as well as this film's new character's origins. The only real sense of L.A. as a whole are the scenic views from the titular character's house and a training montage toward the end, standard for these films, which has the protagonist running to the top of the Hollywood sign, instead of the now equally iconic Philadelphia Art Museum steps.
Jordan (Black Panther and Fruitvale Station) reprises his role as Adonis Creed, the son of Apollo Creed, the former heavyweight champion of the world. As the previous films revealed, Adonis rose up to become heavyweight champion too, thanks to the coaching of Rocky Balboa, played by Stallone. Adonis got married to a singer-songwriter named Bianca, played by Tessa Thompson (Thor: Ragnarok and Men in Black: International). He also had a daughter who is deaf. His success has him living in the lap of luxury with a huge house and fancy cars. Yet, he didn't always have wealth. He grew up poor and had a very troubled youth with a secret that he's been hiding till now.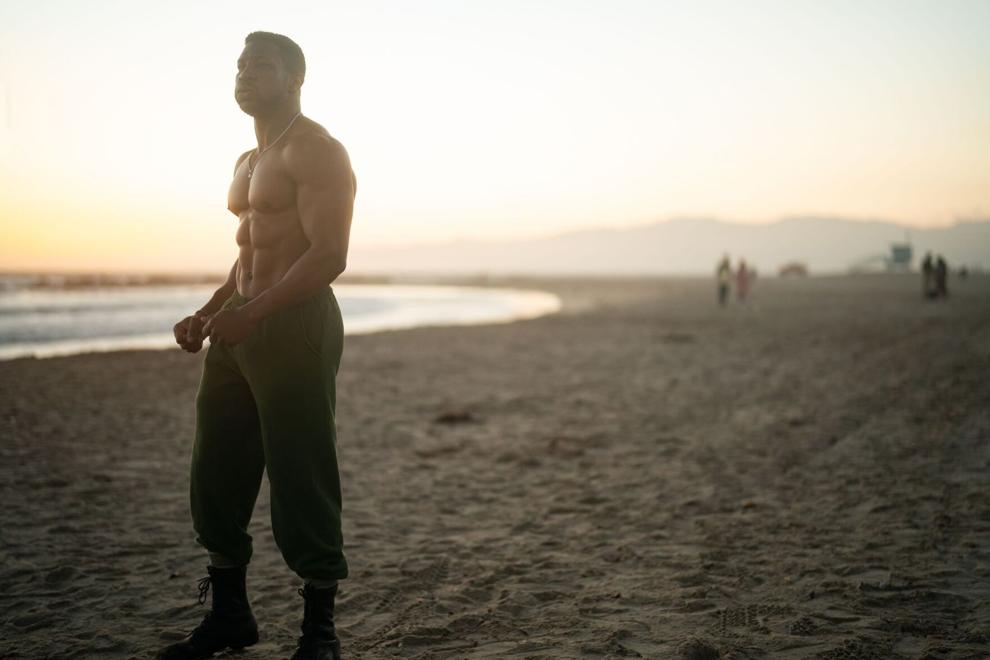 Jonathan Majors (Ant-Man and the Wasp: Quantumania and Devotion) co-stars as Damian Anderson, a childhood friend who was an aspiring boxer who was sent to prison for 18 years. He's now out on parole and he wants to ingratiate himself into Adonis' life. What's great about Majors' performance is that one can't tell if he's up to something sinister or not. Majors almost gives Robert Mitchum vibes from Cape Fear (1962), which has his sinister nature not be in question, whereas perhaps the point was to be more Cary Grant from Suspicion (1941) or Dan Stevens from The Guest (2014), which has their intentions more influx or up in the air.
Jordan recently starred in the film Just Mercy (2019), which was about a wrongly convicted Black man released from prison. I wasn't sure if Jordan was trying to do a spiritual sequel here and show some of the issues that a Black man or any man might face upon ending their incarceration. Those issues include jealousy that other people got to pursue and even achieve their dreams while the incarcerated was stuck behind bars. There's also issues like betrayal, given that Damian feels as if Adonis moved on without him.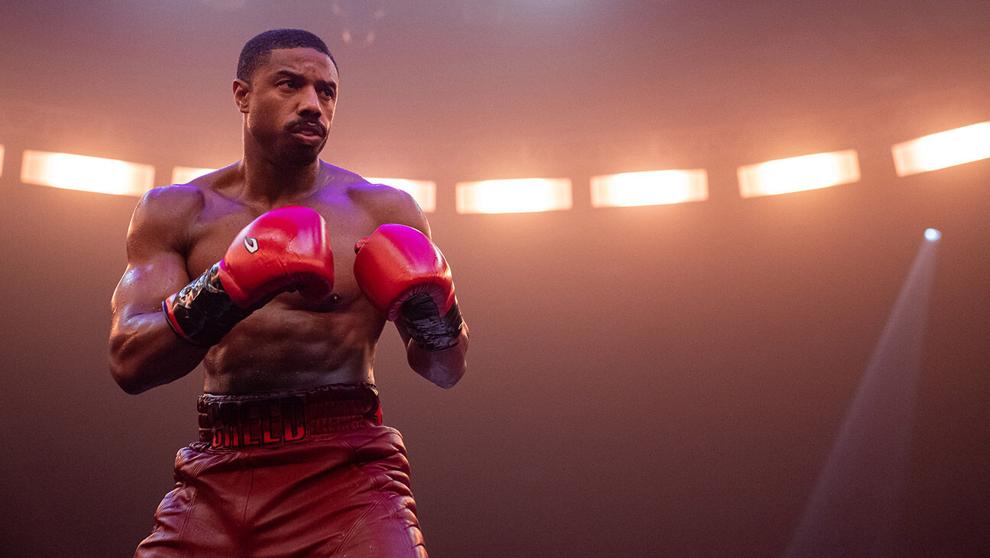 Those issues and the tension they bring between Adonis and Damian really make this film intriguing and thrilling. As a sports film though, it eventually has to get to the sport. In this case, that sport is boxing. Jordan does a good job of depicting the matches with intensity and a fair amount of brutality. He utilizes slow-motion body shots to great effect. At times, those watching really feel the hits and feel the injuries. There's even some cinematic tricks Jordan utilizes to enhance the climactic fight at the end.
The film introduces something that makes that climactic fight a bit contradictory though. Adonis' daughter gets in trouble at school for fighting. Bianca questions if teaching their daughter to solve conflicts with her fists is the correct course of action. It even becomes a debate, one that isn't resolved. In fact, Adonis' choice to deal with his problems with Damian by way of boxing is tacit resolution, an affirmation that violence is the answer.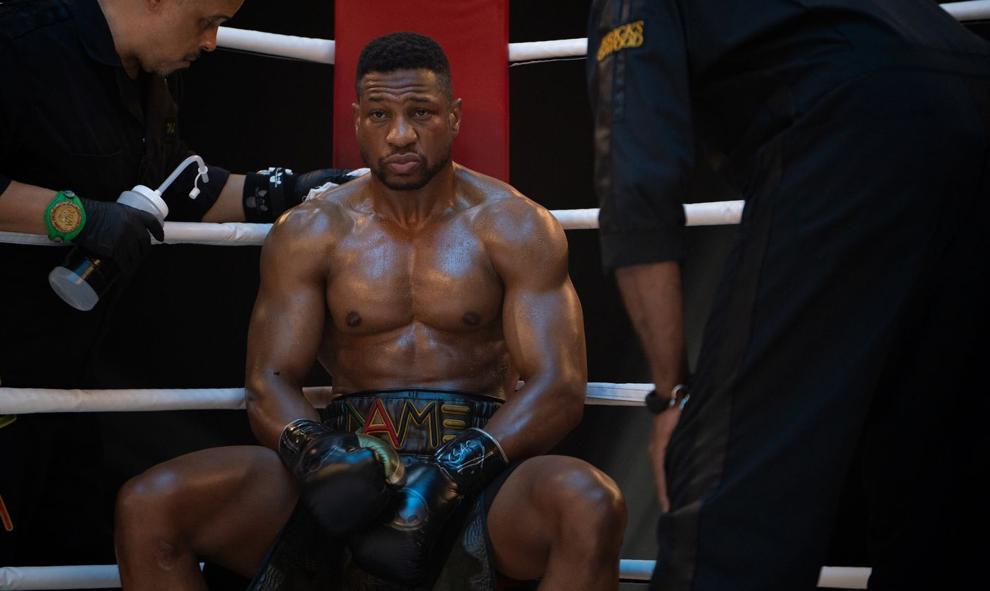 It would be one thing if it were simply about the sport or athletic achievement or even as a metaphor for the Cold War, as Rocky IV (1985) was. I guess that the ultimate resolutions occur inside a sporting ring, so the message is always the use of game-play instead of rank violence. It perhaps doesn't help that this particular game-play is itself so violent.
Having not been a fan of all the films in the franchise, the films I've enjoyed have been due to the relationships. The 1976 entry was a romance. Creed (2015) was very much about the mentorship between Adonis and the absent Rocky Balboa. Here, the relationship is supposed to be the friendship and surrogate brotherhood between Adonis and Damian. Jordan and Majors certainly have the chemistry, but even their strong chemistry can't overcome the fact that the rest of the film doesn't build a good enough foundation for them, as to deliver the emotional punch that the 2015 film had.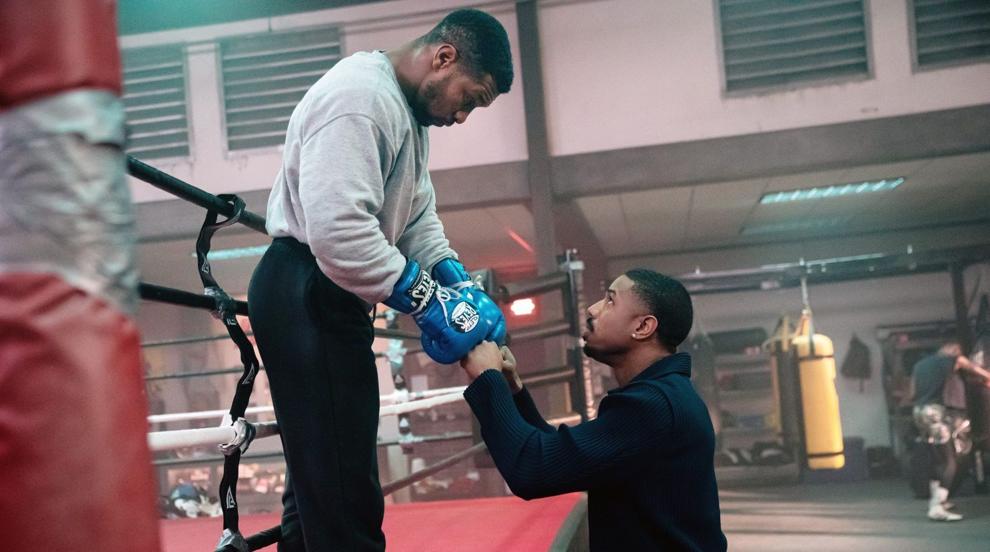 Rated PG-13 for sports action, brief violence and some strong language.
Running Time: 1 hr. and 56 mins.
In theaters.